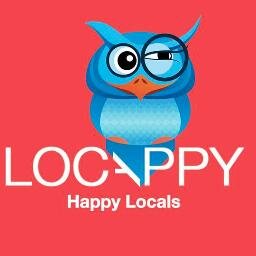 A couple of months ago I discovered a new product called Locappy through an event I was randomly invited to attend at the campus.
It was brilliantly organised event and interesting one for someone passionate about glocalising like myself.
What's cool about Locappy? 
The service is a local marketing platform for small businesses. Basically this a tool for "small" local businesses to advertise and attract local people through mainly social media websites like Facebook, twitter… At the same time users will be able to receive nearby offers in real-time. In a way, it's a much better version of Groupon too.
At the moment, It looks like they are at a very early stage of their adventure but I have to say, they are making lots of progress. Their strategy seems to conquer London from area to area. For now, the lucky areas available are Soho, Shoreditch and Marylebone (if you live in one of these area, give it a try and share your feedback).
But what do they do exactly ?
They offer to small businesses a tool to attract more customers through a targeted mobile advertising, social networks, hyperlocal blog adverts and a location based app. Recently they launched their android and as far as I know I don't think their iPhone app is running yet. Also the web based product is only available in Soho and Shoreditch. I guess scalability is the real issue that they will have to figure out if they want even a glimpse of success.
So I can't wait for the iPhone app and mainly for more places in South London to get online.
I sincerely hope Locappy takes off because it's a good glocalisation tool. However, the focus is still on consuming rather than community.